Quickdetailer Style Maintenance Spray
This product is only available for authorized installers.
Useful as a temporary protectant until glass coatings are fully cured. M-1 SHOT can also be used as a maintenance for Modesta's glass coatings that last long years, but the water repellent effect on their surface may dagrade over time. M-1 Shot helps to recover this effect.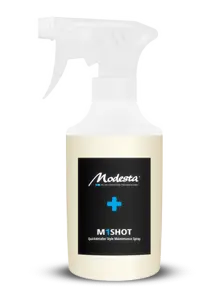 Product type: quick detailer / sealant
Hazard symbols:

Product type: Maintenance